By Anne Abraham — January 1, 2019
Trends are so quick to come and go. Sometimes it's hard to keep track of the current "in" of fashion trends. With a little bit of research, we looked back to find the most popular trends of 2018.
Nature Theme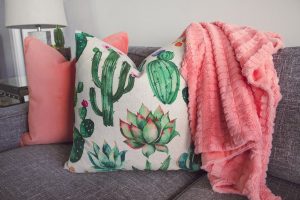 Bringing a touch of nature into your home was a big theme in 2018, and we're not just talking about house plants. We saw a large amount of nature patterned fabric decorating homes. And if it wasn't a leafy throw pillow, earthy green colours were added to bring the outdoors inside. Pine, emerald, forest green and sage were among some of the top colour choices for furniture or accent walls.
Wood Accent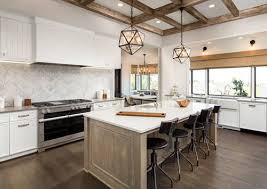 To compliment the nature theme, wood accent furniture was brought in for this great combination. Many homes brought in some nice wood furniture pieces, such as shelving, coffee tables or barstools. We even saw some carved bowls and wood lamps.
Fringe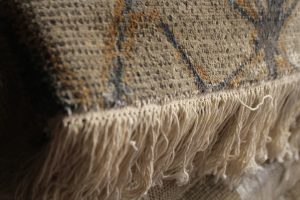 Like us, you probably noticed an increase of fringe when you were shopping for furniture. It suddenly made a reappearance on throw pillows, curtains, lamp shades and even mirrors.
Bold Colours
Neutral shades are always a safe bet, but in 2018, many home owners decided to mix it up and throw in some bold coloured accent pieces. Some home owners kept it basic with a few cushions, others went big with a couch or a carpet. Paired with the neutral look, it was a great statement piece to the home.