By Anne Abraham — February 15, 2019
House hunting can be a stressful activity. It's hard to find the right house. But there are ways to make it easier.
Scout out location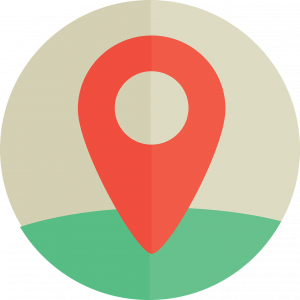 Imagine that you just bought your dream house and you've just moved in and finished unpacking only to find that the neighbourhood isn't what you were expecting. Maybe your neighbours are young university students who like to party late into the night. Or maybe it takes a little too long for you to get to work from your new home. No matter what anyone tells you, location matters! Sure, the design and structure for a home could be everything you're looking for. But if it's in the wrong neighbourhood, you might find that your love for the home might fade and fast.
When you are scouting location, there are several things you need to consider:
Transit time: how long will it take you to get to where you need to go on a daily basis?
Safety: are you in a neighbourhood that has a good reputation? What are your neighbours like?
Proximity to basic necessities: are you close enough to school, markets, a gym, or maybe even a library?
FYI, we are experts on Kitsilano. We know every inch of the city. First of all, Kitsilano has all of the perks of a big city, plus it's conveniently located close to Vancouver's downtown. Just hop the bus or Skytrain for a short ride to downtown Vancouver. On top of all that, we can help you find exactly the home your looking for in the neighbourhood you want.
Check for Parking Space
If you drive then this is a big one. While it's pretty easy to get around Kitsilano just by taking the bus, there are still quite a few people who like to drive. Having a driveway, underground parking, or street parking available is definitely something that you should look for if you plan on driving in your new neighbourhood. Also look into how to register your car for a parking permit if it's needed.
Look at the Size and Floorplan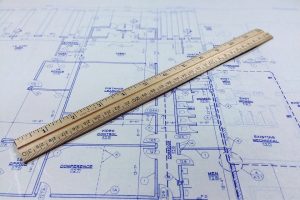 So, appearance-wise, everything check's off at first glance. You've got the color and basic shape that you always wanted. The house has the quaint brick fireplace you can imagine seeing yourself curl up in front of. It even has a cute spiral staircase and high ceilings. Standing in the middle of the living room floor, you start to imagine how you would decorate the space, only to realize that the space and layout are impractical for actually fitting everything in.
You want a space that will suit your needs. If you plan to have a home office, you need to make sure there's room. Could you even think about moving into a home that doesn't have room for your grand piano? What if you're a minimalist and you find the place is too big and doesn't have adequate closet space for tidy storage?
Trust us, for your own satisfaction, every inch of a home is worth exploring and asking about before a purchase is made.
Research the worth of the house
Yes, we know. This might seem pretty obvious, but it's something that many people still often overlook. We strongly suggest speaking to a professional about the market price. You might be surprised by the results. Sometimes, a house that seems overpriced might actually be listed just right. There are so many factors that go into home price.
What is the demand like for the type of home you are looking for?
Where is the home located?
What does the house have that others don't?
When was the home built?
What is the true value of the home?
Don't shy away from asking all of these questions. You have a right to know the answers to these questions before jumping into making a purchase.
Make a Budget Plan
This is another seemingly obvious tip. But the real question is "what can you reasonably afford?" Some people start saving for a home the moment they get their first job. But, let's be real, there are so many of us who haven't thought that far ahead. Where do you even start and how do you do it?
Write a list of priorities
It's time to face the hard reality. You probably won't find a home with everything you're looking for available anywhere. Any house you find will probably be lacking in some way. But this doesn't mean that you should discard these homes from your options. This is where you have to come up with a list of priorities. Things you need in a home and things you can function without.
What matters most to you when looking for a home?
What are the things you want versus need?
Is there anything you want that you can add on with a bit of remodeling?
Identify what will make a home a home to you. Be careful though, sometimes things you feel like you need and aren't there are things that can be added on later.
Visit the home
This is probably the biggest tip we can give. Don't just trust what you see online. Pictures are worth a thousand words, but those words can sometimes be deceiving. Check the place out in person. Look around the home, walk through the neighbourhood, talk to those living and working around your prospective area.
Unless the owners are still living there and have personal belongings laying about, don't be afraid to ask to open drawers and closets. And definitely ask about the small things and inquire about the state of the home. Trust us, you want to know whether the previous owners ever had any problems ever, or if they had to make any major renovation.
Now the question is, Are you ready to own your own home? If the answer is yes, then contact Nick Chen.