By Anne Abraham — November 29, 2018
What is Strata Insurance and how does it work?
Strata insurance can be pretty complicated. Here, we've outlined the basics of what is and what isn't covered in strata property insurance.
What is a strata property
On it's own, strata by definition means a layer or a series of layers of rock in the ground. When used in terms of buildings and ownerships, a strata scheme is a building or collection of buildings that are divided into lots. These lots can be individual apartment units, townhouses or houses within the same scheme.
What makes a strata different?
As a strata owner, you share ownership of the building and land. While you have title to your own unit, you also have a share in common property such as lobby, rooftop patio, swimming pool, parking space and other such amenities. You might even share only a few common areas, such as streets or roadways, but it is still a common area.
When you buy into a strata, you should take note of all the common areas. You don't want to miss out on access to a gym.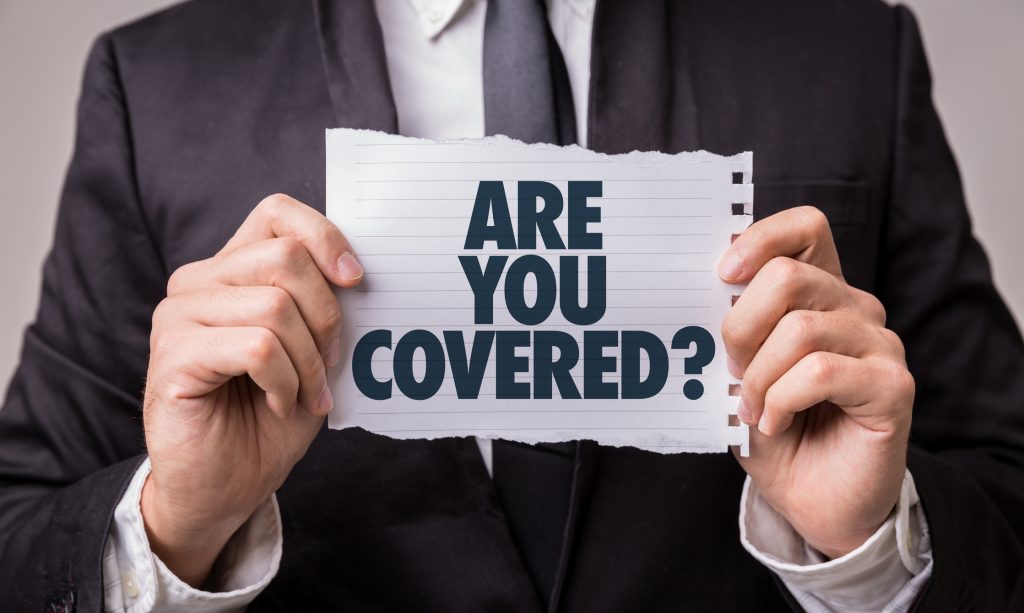 What insurance corporations generally cover
The buildings and structures shown on the condo or strata plan and declaration.
Common property or elements, such as hallways, stairs, roof, pools, garages, driveways, etc.
Fixtures built or installed as part of the standard of construction, such as wall coverings and electrical and plumbing fixtures.
Assets such as lobby furniture, and building maintenance equipment.
Liability of the condo or strata corporation for claims of property damage and bodily injury suffered by others.
Optional Insurance add-ons to consider
You might want to consider getting insurance that covers extra expenses, such as:
Improvement coverage for upgrades to your unit that exceed the standard insurance limits. You probably want to upgrade the insurance if you've spent a to of money to upgrade your flooring or counters.
Contingency coverage to insure your unit so that you are fully protected in case your condominium or strata corporation's insurance is insufficient.
Loss assessment coverage will cover whatever your share is for a major property liability loss on common property that may exceed the corporation's policy limits.
Directors' and officers' liability coverage provides protection to unit owners who are elected members of the condominium or strata board of directors.
You likely won't have to worry about getting these coverages, but it's definitely worth knowing about.
What is NOT covered in your insurance
Earthquake is not listed by the regulation meaning that it is not required as mandatory strata corporation property insurance. This means that while strata corporations within earthquake prone regions are advised to purchase earthquake insurance, it is not necessary.
You might want to look into discussing the cost of earthquake deductibles with your insurance brokers to see if you would be covered by percentage of the value of property or the amount of loss.
Overland flooding is also not listed by regulation.
Appliances are also not included in property insurance coverage since they are not counted as  items attached to the building. If you can remove the item (like dishwashers, microwaves, washers, etc.) without damage to the building, then it is not considered a building fixture.
Additional Information:
Remember to look through your strata documents or check with your strata management agent to see what is or isn't covered. While this article acts as a good starting point, you will be doing yourself a huge favor by asking questions and fully understanding your strata (and your own!) insurance policy. Lastly, you can think about consulting a lawyer and your insurance agent for further clarification.
References:
https://www.ibabc.org/get-to-know-us/managing-your-risk/36-regular-pages/get-to-know-us/200-strata-building-and-unit-insurance.html
http://www.ibc.ca/bc/home/types-of-coverage/condominium-or-strata-coverage/
https://www2.gov.bc.ca/gov/content/housing-tenancy/strata-housing/operating-a-strata/finances-and-insurance/insurance
http://www.bclaws.ca/civix/document/id/complete/statreg/98043_09