By Anne Abraham — February 28, 2019
Spring just might be one of the best times to sell your home. No matter what kind of market it is, there are always buyers looking to move house during this season. Competition is also pretty big. But we want to help you get the advantage when it comes to spring sales.
Here are our best tips to help you prepare your home for spring.
1. Do some Spring cleaning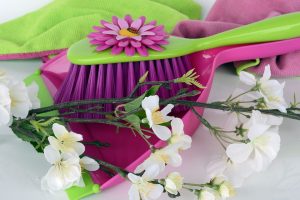 Let's not beat around the bush. If you want to sell your house, then you also want to give something worth buying. Aesthetics plays a huge part when it comes to home sales. This goes for both indoor and outdoor visuals.
Outdoor maintenance
Cut the grass
Pull out any weeds
Trim the hedges
Wash the windows
Clean the gutters
Touch up the paint
Make the doorknobs shine
Indoor maintenance
Wash the windows
Take out all trash
Hide any clutter
Sweep, dust and mop every room
Straighten the bedding
Touch up any dents in the wall
Magic erase any stains away
You get the gist. Make your house stand out by giving it a clean glow.
2. Repair the small things
The persistent drip of a leaky faucet won't go unnoticed. Put yourself into the shoes of a prospective buyer. You come to the home showing and take a look around. Everything seems perfect. You excuse yourself to use the washroom and you find the toilet won't flush right, or when you wash your hands, only cold water comes out from the tap. Even the smallest of issues could kill a deal. Do some home repairs to get your home ready for viewing.
3. Eliminate odors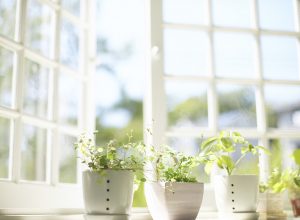 If you've been cooking with garlic and your home smells it, that might be enough to have potential buyers go running. Open some windows and let B.C.'s fresh Spring air flow through your home. You could light a few scented candles or spritz a bit of air freshener. But just a precaution, you don't want to be going to town with either of those. Some people might not like such scents.
4. Bring out some seasonal decor
According to some scientific research, Spring is a season of hope. People tend to feel happier and more motivated during this time of year. Research has also shown that your surroundings and colors affect your mood. Stash away all of your winter décor and bring out the bright colours of spring. If your walls are a little bleak and dark, consider painting them a neutral color. Add your colour through throw pillows, blankets and a few plants. Don't forget to keep it minimal. You want the buyers to be able to have room to imagine their own belongings in the house.
5. Light it up
Nothing beats the natural glow of spring. If you have heavy curtains on your windows, take them down and let in the light.  The buyers will want to see every inch of the home and you want the light to hit at just the right angle. Replace your light bulbs and even consider adding a lamp or two to brighten the place up. Before anyone comes to see the home, open all the blinds and turn on all the lights. Make your home look as bright and inviting as possible.